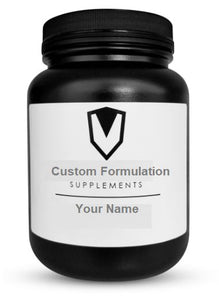 Custom Vitamin and Mineral Blend (3 Month Supply)
Regular price $ 250.00 Sale
Hair Mineral Analysis testing identifies Mineral deficiencies, excess and the health of our Metabolism. Or diet effects the body's autonomic nervous system (Think Fight or Flight and rest and digest function.) Getting our minerals into balance also balances our nervous system so it can give us sustained energy during the day and deep restorative sleep we were meant. No more guessing! The testing shows you what you need, this custom blend of nutrients delivers just what your body requires!
 Only uses the finest all-natural ingredients in all, of its performance and custom lines.
All products are manufactured in a Health Canada licensed facility in Ottawa, Ontario CANADA.  The lab is GMP compliant, has strict quality assurance protocols, and uses third-party testing to validate the identity and purity of all ingredients.  Please note the lab has items on site that contain: dairy, shellfish, fish, and soy.