**Now Accepting Insurance**
We are proud to announce we now accept Aetna and Cigna Health Insurance!
Our Mission
Hi my name is David Alleva, MLT. I am a Medical Laboratory Scientist who worked in the Lab on Human Blood Chemistry and Metabolism. Our Mission here at The Body Lab, is to help educate and coach people to increase their metabolism, lose the fat, feel great and successfully achieve an ideal body weight and composition! All this while helping to nourish your body in a way that we can test and confirm in a convenient and affordable way!
With our skills and compassion, we strive to bring you outstanding service, unrelenting dedication and the most effective products this world has yet to see! Our aim is to improve your quality of life so you can share what you learned and experienced with others! : )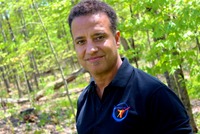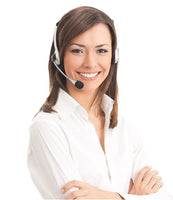 Speak with a Coach!
Have weekly one-on-one calls with a Expert Metabolism Health Coach!
Receive guidance, accountability and motivation to support you on your way to achieving your goals. Feeling great! Fitting back in those clothes stored away in the closet will put a big smile on your face too! : )
Free Consultation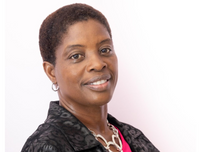 Sharon Mulzac, MS, R.D.
Sharon Mulzac is a Registered Dietitian, with over 20 years in the field of nutrition and dietetics, with one simple goal: To improve nutritional health, one person at a time. She strongly believes that good nutrition is an integral part of one's overall health status. As part of our team, Sharon meets clients right where they are, encouraging them to make lifestyle changes and behavior modifications to bring about effective change. She does so by working with our clients to live mindfully and consciously, teaching them creative ways to prepare and incorporate new foods into their meal plan. Sharon has had the opportunity to work with people of all ages, ethnic backgrounds, and socio-economic status. This experience has enabled her to be a lifestyle and nutritional expert, with the ability to understand people's eating patterns and offer high level consulting based on individuality and adaptability. Sharon earned her BS and MS from Brooklyn College, City University of New York (CUNY). Also, Certificated in Weight Management from CDR.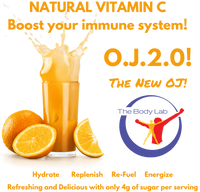 Featured Product!
The evolution of our favorite breakfast drink! 
Meet the future: O.J.2.O!
As a society, we have been consuming too much sugar in our diet. But, who wants to drink only water, black coffee and drinks loaded with artificial sweeteners all the time? Here is your solution! A low-carb, keto friendly drink that tastes: Refreshingly Delicious!
O.J.2.O has more natural vitamin C than OJ per serving, and is fortified with vitamins and minerals (Including electrolytes). We source the finest natural ingredients and never use GMO! Kids love it and Mom's approve!
Purchase O.J.2.O!
Testimonials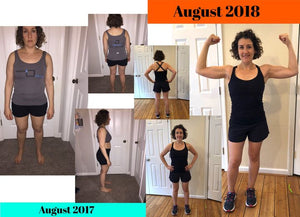 "NO weights were lifted and no exertion whatsoever!"

I saw my 40-odd-year old body get thicker and thicker and when I was unable to button my skinny pants, I got MAD! My metabolism was screaming "HELP"! That's when I came across a metabolism expert and his carefully crafted essential fatty acid supplements, that I used (with his blessing) *in conjunction* with my already stellar nutritional system… Well, I'll let you see the difference for yourself. A whole new ME came through! Please note: NO weights were lifted since July of 2017, and no exertion whatsoever!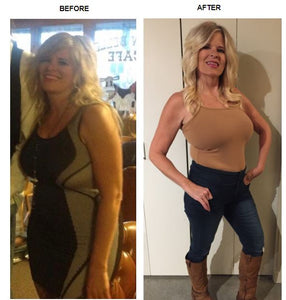 "I was really frustrated and I wanted to give up."
A friend of mine told me about David and his metabolism-boosting nutritional oil, Liquid Gold. I started working with David and he has been the greatest help in my weight loss journey. I was ASTOUNDED at how he was able to get my metabolism going again! I have reached my goal and I have lost 27 pounds in the process.
I have not been this weight since I got married. I feel absolutely marvelous. I am able to buy clothes that I've always wanted to wear, and I feel great in them. I wanted to thank David. And the body lab coaches for all their hard work and helping me reach my goals. Thank you, David. Thank you Body Lab team. You guys are awesome."


More Testimonials
My results have been great! The oils help me feel satiated and energized. I don't crave junk and hardly snack anymore. The main benefit has been the ease at which I have been able to progress toward my weight loss goals. It's been a slow and steady journey so far, but the results are clear and I am extremely pleased so far. I have way more energy to play with my kids and enjoy exercising again. It has been easy to follow the program once I realized that a splurge doesn't make or break you. Just enjoy it and reset again tomorrow.

Anna, AZ
"With David help, I dropped 80lbs!! "

Tried different programs only to gain the weight back. What I like about their program is that it focus Metabolism and I don't have eat special foods
I always had trouble controlling my appetite and David helped by showing how to eat so I I was able to manage my appetite and not feel hungry all the time! I'm feeling great, have more energy, best I felt in years!!

I highly recommend working with David and his team so you too can become 1 of his success stories!!

Dave, CA